Dave Eastman , 8/29/1943-11/18/2019. Naturalist, author, radio show host, newspaper columnist and decorated Vietnam War helicopter pilot veteran Capt. (U.S. Army) David L. Eastman, 76, of Tamworth, N.H. Dave worked at Mizpah hut in 1965.
Eastman's well-read nature column, "Country Ecology," was published in the Saturday editions of The Conway Daily Sun and his nature radio show of the same name was broadcast several times weekly on local radio station WMWV 93.5-FM.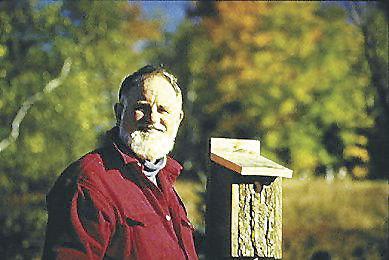 He was widely followed by readers and listeners for his ability to communicate often complex scientific issues into understandable stories about the natural world that were poetic in their delivery, insightfulness and conciseness.
Eastman entered the University of New Hampshire in 1961 and participated for four years in the Army ROTC program. At UNH, he was social chairman of Phi Kappa Theta, a member of the UNH track team and head sports manager of the UNH Football Team, including the undefeated 1962 Yankee Conference championship team.
As a forestry student at the University of New Hampshire, Class of 1965, he developed a lasting love for the White Mountains and in 1964 attended the last summer of the UNH Forestry Camp in Pasasaconaway Valley off the Kancamagus Highway, where he gleaned many fascinating tales about the history of the White Mountains during campfire chats with his esteemed mentor Dr. Clark Stevens.
He later passed on those tales about the White Mountains history to his brothers, the late R. Stephen Eastman and Tom Eastman, whom he credited for printing them as stories in The Mountain Ear and later The Conway Daily Sun and mtearchronicles.com.
He graduated from UNH in 1965 with a B.S. in forest management. He was commissioned a second lieutenant in the United States Army.
Eastman attended the Infantry Officer Basic Course and the Airborne School at Fort Benning, Ga. Subsequently, he received training for 32 weeks at the Rotary Wing Aviator Course at Fort Wolters, Texas, and Fort Rucker, Ala. He was awarded Army Aviator Wings in September 1966, as well as his Parachutist Badge.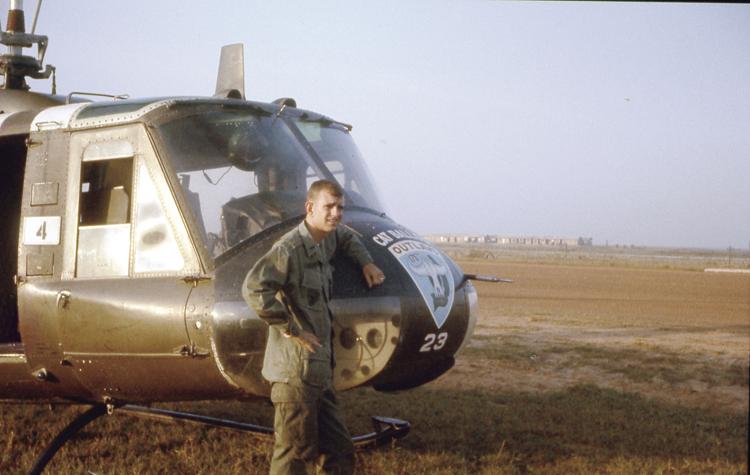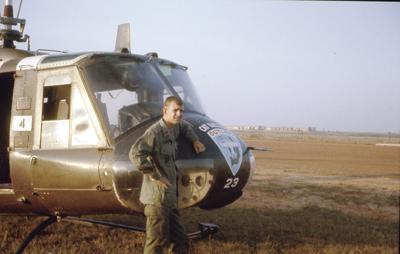 He flew 1,300 combat hours as a UH-1D helicopter pilot. He flew both transport choppers that carried mostly Vietnam soldiers into battle and gunships during a year of heavy fighting in a particularly deadly part of Vietnam.
As his induction into the UNH ROTC Hall of Fame in 2008 noted, for his outstanding efforts in the Vietnam War, he was awarded the Silver Star, Distinguished Flying Cross, Bronze Star, 34 Air Medals (including "V" Device) and the Vietnamese Cross of Gallantry with a Gold Star.
Following his tour in Vietnam, he served as an Army flight instructor in the primary phase at Fort Wolters, Texas. He was promoted to the rank of captain in February of 1968 and he was transferred to the Army Reserve when leaving active duty.
In 2001, Eastman wrote a book, "Outlaws in Vietnam," in which he provided a first-hand account of his tour with the Outlaws of the 175th Aviation Company in the Mekong Delta. As an author, Eastman described the life of a helicopter pilot in combat, not only the flying and fighting but also the socializing of chopper pilots and crew. His book revealed an exciting story of camaraderie, competence and fellowship.
Returning to civilian life, Eastman worked several jobs in the state of Washington from 1971 to 1981. He also studied at the University of Washington and earned a master's degree in forest science. He then returned to the East Coast to teach at UNH as adjunct faculty. He was the professor for INER 635, Contemporary Conservation Issues.
After two years of development and research work for Post & Beam Magazine, Eastman became the owner of Country Ecology in 1985. In that capacity, he wrote magazine articles on bluebirds and cavity dwellers, wildlife forage shrubs, and advertised in Birder's World, Wild Bird, Bluebird and Bird Watcher's Digest.
He gave lectures and presented workshops at the Appalachian Mountain Club, Loon Preservation Committee, Audubon Society of New Hampshire, Stonedam Island, conservation districts and various schools and non-profits.
While working at a sawmill in Sandwich, N.H., Eastman was inspired by the beautiful symmetry of natural bark to create Country Ecology Natural Log-Front Birdhouses; through which 11,000 nest boxes were sold nationally and which were featured in publications such as Snow Country.
Eastman served as secretary of the N.H. Lakes Association for eight years and was its representative on the Governor's Lakes Management Advisory Committee. He was also the Natural Areas Caretaker for UNH of Rattlesnake Mountain and Five Finger Point on Squam Lake for over 20 years. He served on the North American Bluebird Society Board of Directors, 1997-2000. He also served as vice president of Lakes Region Chapter, ASNH.
The eldest son of the late Capt. Robert S. Eastman (USN) and the late Barbara Long Eastman, Eastman was born Aug. 29, 1943 in Washington, D.C. Of New Hampshire roots, he was raised in a military family on tours of duty in Maryland, Rhode Island and Virginia before moving on to UNH.
Predeceased by his younger brother, R. Stephen Eastman of Kearsarge, N.H., he is survived by his son, David Colby Eastman and his wife, Serena Guarnaschelli and their daughter, Emma, all of London, United Kingdom. One of eight, he is survived by his sister, Judith E. Federowicz and brother-in-law, David Federowicz, of Vineyard Haven, Mass.; brother, Jon Eastman and his wife, Mary Ann, of Bridgeville, Del.; sister, Mary Leone Borowski and her husband, Robert Borowski of Nashua, N.H.; sister-in-law, Sarah W. Eastman of Kearsarge; sister, Susan Eastman of Boulder, Colo.; brother, Tom Eastman of Center Conway, N.H.; sister, Jeanie Eastman Ryan and her husband, Charles Riopel, of Rye, N.H.; and several nieces, nephews and cousins.
Visiting hours will be held at Furber & White Funeral Home in North Conway on Thursday, Nov. 21, 2019 from 4 to 6 p.m. A Catholic Mass funeral at Our Lady of the Mountains will be held on Friday, Nov. 22, 2019 at 11 a.m. A Christian military burial at the N.H. State Veterans' Cemetery in Boscawen will be celebrated that afternoon at 2:30 p.m.
Donations in Eastman's memory may be made to the Lakes Region chapter, Audubon Society of NH; UNH ROTC; the Nature Fund and World Fellowship Center of Albany.